Pope's friendship with late Evangelical leader Tony Palmer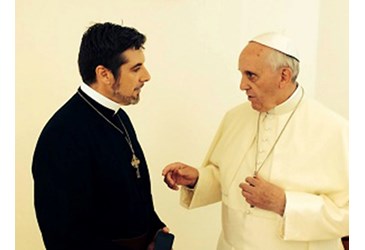 (Vatican Radio) The Vatican's Council for Christian Unity has sent a message of condolences following the sudden death of an Evangelical leader with whom Pope Francis became friends during his time as archbishop of Buenos Aires. Bishop Tony Palmer, the international ecumenical officer of the Communion of Episcopal Evangelical Churches and founder of the online Ark Community, died on Sunday following a motorbike accident near his home in the south of England.
In the message to his widow, Council President Cardinal Kurt Koch says Bishop Palmer's meetings with Pope Francis over recent months "have given great impetus to ecumenical relations between the Catholic Church and Evangelical Christians." His strong faith and his passion for unity, the Cardinal says, "reached a global audience of Christians with the message that there is no time to be wasted in division, the time for unity is now."
During one of his visits to the Vatican in February this year, Bishop Palmer recorded an iphone message that Pope Francis wished to send to a Pentecostal group meeting in the United States. In that off-the-cuff video message, the Pope speaks frankly of his longing for unity and reconciliation, saying that all Christians share the blame for the sins of division.
Mgr Juan Usma Gomez heads the Pontifical Council desk for relations with Pentecostals, Evangelicals and Charismatic groups. He talked to us about the significant impact that Bishop Palmer's friendship with Pope Francis has had on the worldwide ecumenical movement, saying that they first met in Argentina when Tony Palmer was part of a delegation of Pentecostals and Evangelicals that was holding talks with the Catholic Church in Buenos Aires....."when Tony Palmer was ordained bishop in the Communion of Episcopal Evangelical Churches, they received greetings from the then archbishop Bergoglio...."
Mgr Usma Gomez says Pope Francis teaches us that "to work for Christian unity you need brotherhood....and you realise that all the friends he had in Argentina continue to be his friends.......he's trying to build up not only relations of friendship but also relations of churches trying to look for the promotion of Christian unity..."
He says that the iphone message recorded by Bishop Palmer for the Pentecostal community "opened a door because it reached a really significant number of people...it's an adventure that Pope Francis is asking us to establish.....he started it, he's way ahead of us and we're trying to follow this pattern!"
(From archive of Vatican Radio)
Bishop Tony Palmer, Pope Francis' Friend, Dies in Motorcycle Crash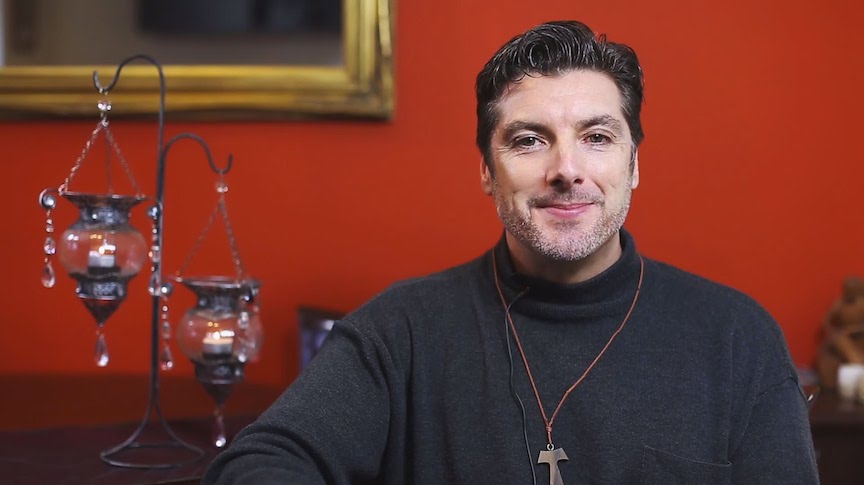 R.I.P. Bishop Tony Palmer
Died July 20, 2014
(From Patheos.com) Tony Palmer, the charismatic young preacher who enjoyed a friendship with Pope Francis, has apparently died in a motorcycle accident.
Not a Catholic, Palmer was bishop in the Communion of Evangelical Episcopal Churches, a group that is inspired by the "middle way" of classical Anglicanism and considers itself part of the Convergence Movement.
News is spotty at this point; but according to Archbishop Charles Hill, presiding prelate at Ambassadors for Christ Ministries of America (AFCMOA) in Atlanta, Palmer was in an accident while riding a motorcycle in the U.K. After hours of surgery, Bishop Palmer died on Sunday, July 20, 2014.
In January 2014, Tony Palmer visited with Pope Francis at the Vatican. During that meeting, Palmer used his iPhone to record an impromptu greeting from the Holy Father to an American Pentecostal conference. In that video, which was released publicly in February, Pope Francis says to the Pentecostals gathered at a meeting of Kenneth Copeland Ministries in the United States, "Let's give each other a spiritual hug."
Bishop Palmer's respect for the Holy Father and for the Catholic Church is evident in his remarks in introducing the video to Kenneth Copeland's conference. The message is one of brotherhood, unity and love. "Brothers and sisters," Palmer said to the group, "Luther's protest is over. Is yours?"
Here's another report from Fr. Ed Wade, CC, a friend of Kerygma Texas:
Bishop Tony Palmer of United In Christ and close friend of Pope Francis was killed

in an accident in England. He was riding his motorcycle and a drunk driver jumped the lane and hit him head on. Three teams of surgeons worked on him for eight hours before he died.

A tragic loss for his family, community and the ecumenical movement throughout the world. I was to speak with him at an Ecumenical Conference in Ottawa, Canada in August.

I, along with other ecumenical leaders see this as an intensification of spiritual warfare so please, please, please pray for us. The ultimate target is to stop this unification movement at all costs through fear and discouragement.

As I have said many times in previous postings WE ARE IN A WAR between the devil and his goons and Jesus Christ and His DISCIPLES but love will conquer hatred in the end.

So we continue the legacy of Bishop Tony and Pope Francis and soldier on..........

Saint Michael The Archangel pray for us and protect us.

Tony, pray for us

Father Ed Wade,CC

Kerygma News for 2014

Kerygma Texas Newsletter
Almost to the half way point of the year! It is hard to believe how it has flown.
School of Writing and YWAM Woodcrest
We started the New Year off right. Our sponsoring base, YWAM Woodcrest held their final School of Writing here in Texas. Alan and Lori assisted with airport transportation and pitched in where they could.
Jim and Janice Rogers, the directors of the YWAM Woodcrest campus, are moving to serve at the University of the Nations campus in Kona, Hawaii. The Rogers pioneered both the YWAM Tyler base and the Woodcrest campus, and have lived in East Texas for decades.
"This is going to be hard for us because we love this place and the people, " said Jim. "But the Lord is opening a new chapter in our lives." Jim has been working hard this year to sell the 106-acre Woodcrest property. The Rogers plan to continue leading writer's workshops around the world and to launch the School of Writing in Kona this July.


Women's Retreat at Sky Ranch
February ended with our first Women's Retreat. Excellent weather, great location and a like-minded team, combining with beautiful women hungry for more of God, made "Come Away, My Beloved" a success.
Ladies from all over Texas and Arkansas spent the weekend getting to know the Heart of Jesus more.

One of the most encouraging parts of discipleship is seeing people set free from spiritual bondages and hearing God speak to them for the first time. Teaching folks how to spend quality time in relationship with Jesus fuels us to keep going.

These precious ladies gave us much encouragement. We hope they learned as much as we did! Thank you for your prayers for this first ladies event. We have already scheduled a second one for Valentine's weekend, 2015. See the website for an application.
New frontiers for YWAM: The City
In The Great Commission, Jesus said go into all the world and preach the gospel to make disciples. YWAM has travelled the globe for over 50 years to boldly reach out to the unreached. Now God is bringing the unreached to us, to the cities.
At the April YWAM North American Cities Conference in Houston, TX missionaries from across the US learned of the growing trend of YWAMers to live and minister right in our cities.
The people who were once far away are in many cases right here in the U.S.
Tim Svoboda, director of YWAM San Francisco said, "I'm praying 'Lord give us training centers in the city.' There's something about training in the heart of the city. The lost are right outside your door! Move into the city and keep your spiritual identity and serve it out of your unique spiritual identity."

As a result, Kerygma Texas is praying about relocating our offices into our local city of Tyler, population 100,000. We already do most of our work there, but living in the city is a big change. We'll keep you posted on how that vision progresses.
Being a Light Back Home
A year ago we shared the story of Victoria, who had just been to our weekend Youth Aflame Retreat. We visited Victoria's youth group at her church and she shared this update story:
I have a friend who's having problems with her parents. She told me "I just need somebody to talk to. I don't know what to do.
I've been crying myself to sleep lately. Honestly, I feel like there's no God. There's nobody there for me. I'm alone. If my parents are doing this to me, then who am I going to go to?"
I told her, "There is one God who's never gonna give up on you and He's always gonna be there for you. There's no reason for you to feel alone. I know you're hurting, but I promise you He's there so you just have to keep your faith up. Your faith is being tested with this problem that you're facing. You're letting the devil defeat you by allowing him to get into your mind and telling you that there is no God. I can promise you that is not true." She's doing really well now.
I recommend Youth Aflame. It's a lot of fun and you won't regret it. You learn more about God and grow in your faith. Best of all you get to take it all home. It's been a life changing experience for all my friends and me. I wouldn't take it back for anything.


National Day of Prayer May 1
Encouraging news from Rostrevor, N. Ireland
Harris Homefront News


About Kerygma
Kerygma's First Women's Retreat A Great Success!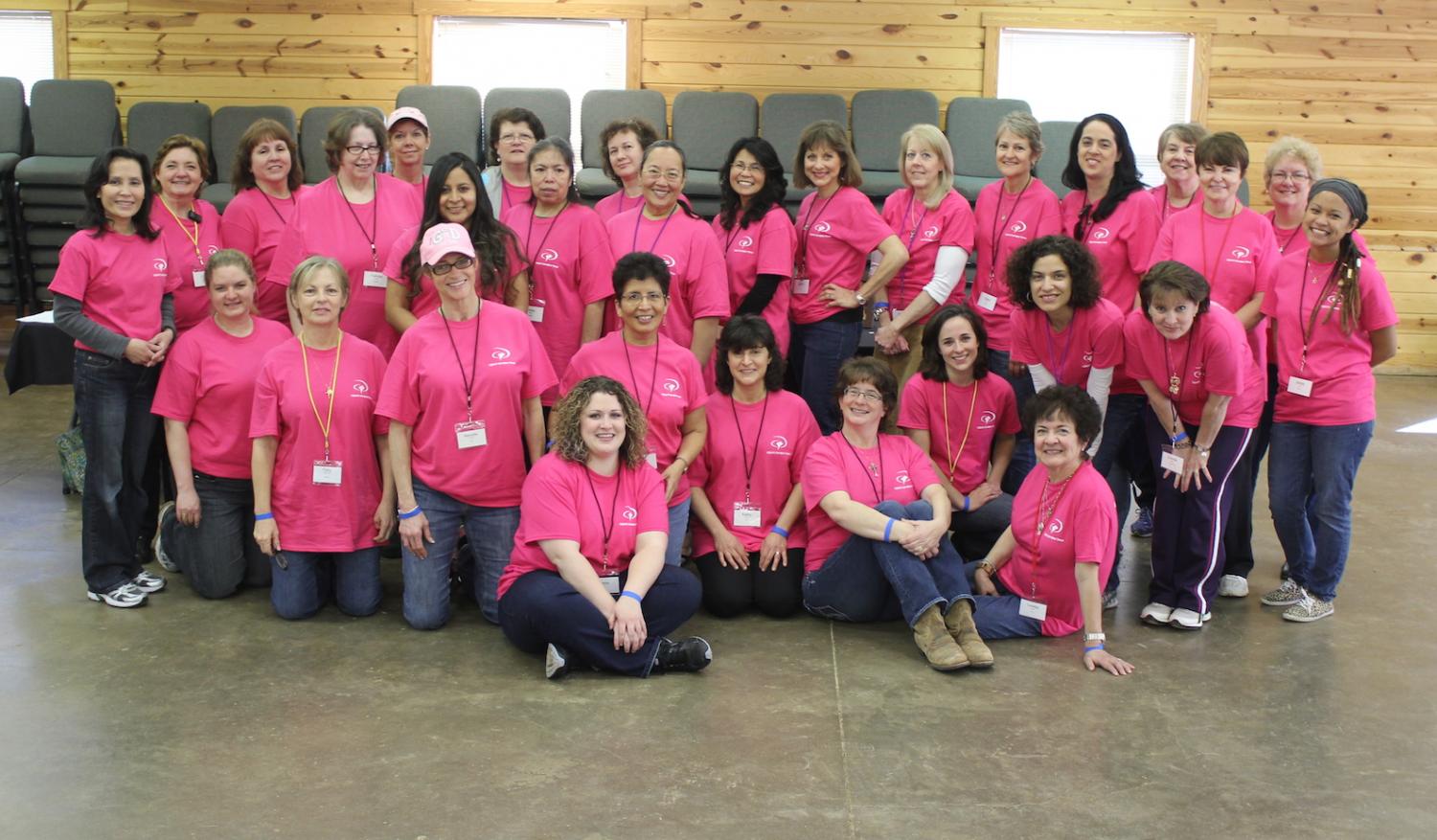 30 women met at our local Sky Ranch for an uplifting retreat Feb 28-Mar 2, 2014